Feeding the souls of Lima, Ohio
Please
Donate
Operations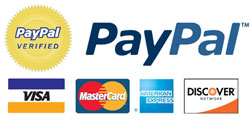 Feeding the souls of Lima
Board of Directors: We are overseen by a Board of Directors. The board currently has eleven members of the community from different denominations, backgrounds, and professions. Giving us a very diverse group of board members. You can meet some of them since many of our board members come in and serve as volunteers on a daily and weekly basis

Staff: Co-Directors Scott Catlett and Randy Kimpel manage the day to day operations of the kitchen. Scott has been with us since 2009 while Randy came on board in 2014. Both Scott and Randy feel their first duty is to minister Godís word to those that enter our doors, Scottís main duties lean more towards organizing and supervising the preparation of the meal and pantry and Randyís duties include public outreach, they are both available to assist each other in any way. Their unique skills and commitment to serve our Lord make them an unbeatable team to lead Our Daily Bread into the future.


Volunteers: Our volunteer base is what keeps us up and running. Our volunteers help serve our friends in the dining room, fill trays in the serving line, help with food prep and cooking our meals, accepting and unloading donations, after meal clean up, and stocking our pantry with the donations that come in daily.

Our volunteers come to us from local churches and from the surrounding counties, local schools, service organizations, businesses, and just people who want to get out and serve. All are welcome, but if you wish to come as a group, please contact us first so we can schedule you.

Funding: We accept tax deductible donations from individuals, churches, businesses and service and labor organizations. We apply for grants from private sources and foundations but do not accept government funding. We accept clothing, supplies, and food donations anytime during regular business hours. If you call ahead we will make arrangements to be here after hours if that meets your needs. We will also come to you to pick up any donations if you cannot bring them here to our kitchen. With the food donations received last year we were able to serve over 38,000 meals at a cost of less than $.59 a meal. Thank you Lima community, and thank God for His blessings.
YouTube Video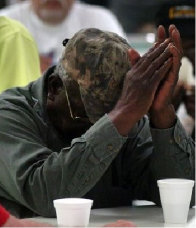 Click to watch
"Just as I am"
Volunteers always welcome
Give of your time
Matthew 25:40 "Whatever you did for one of the least of these brothers of mine, you did for Me."
Scott
Randy