Feeding the souls of Lima, Ohio
Please
Donate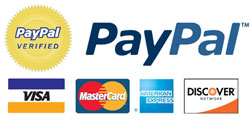 Our Needs
We have partnered with Amazon to create a wish list :
You can click on the logo or the following link 'Wish List' that will take you to Amazon where you will find some of the items that we use here . These can be purchased through Amazon and shipped directly to ODB as a form of donation. Keeping your receipt for tax purposes with our Tax ID as displayed can be used for tax purposes. If you would rather purchase these items and bring them directly to us, we would love to see you and have you come and visit us personally. We are here Monday through Friday, from 7AM to 3PM.

Some of our needs not listed on Amazon include:
(1) Prayer - for our friends that come for the meal, our friends that volunteer, our staff and our board members

(2) FOOD - baked goods to use as desserts, condiments, salad dressings, #10 cans (commercial size) of vegetables, and canned fruits.

(3) Monetary donations -Checks can be mailed to Our Daily Bread P.O. Box 488 Lima, Oh 45802

(4) Other Items - Bulk coffee, napkins, laundry detergent pods , Commerical tin foil and saran wrap, , , paper towel, etc. We accept clothing donations for men, women, and children. We welcome

We also want to encourage those to consider sponsoring the kitchen for a full day. The kitchen operates at a cost of $365/day.

We also have capital building needs with maintenance and improvements to our building.

We would invite those from a business side of things to consider supporting our humble soup kitchen. We are a Non-Profit 501(c)3 and welcome corporate sponsorships.

Call for more details on how this can be done.
Feeding the souls of Lima
YouTube Video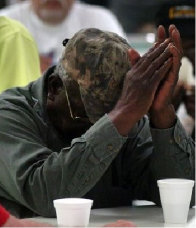 Click to watch
"Just as I am"
Volunteers always welcome